Welcome to the 2018 global education online fair!
Below is the virtual exhibit hall. If you find an organization that you'd like to learn more about, you can email them for information, and you can also click into their live session booth to talk to a representative and ask questions.
If you arrived here without registering for the fair, go
HERE
and be sure to do so.
PLEASE REFRESH THIS PAGE FOR THE LATEST INFORMATION.
Web: http://globallearning.ascd.org | Twitter: @ASCD | Facebook: https://www.facebook.com/ascd.org | Instagram: officialascd

ASCD is dedicated to excellence in learning, teaching, and leading so that every child is healthy, safe, engaged, supported, and challenged. From the first day of a teacher preparation program to the last day on the job, ASCD is committed to helping educators enhance their crafts and enhance their roles by providing high-quality, research-based resources and support they can trust. Global engagement is one of our five areas of focus in supporting a whole child approach to education. ASCD's global competence resources include books, articles, videos, and events, along with the Globally Competent Learning Continuum, a free online self-reflection tool and resource repository to help educators of all grade levels and content areas develop globally competent teaching practices.

Contact for information: ariel.tichnor-wagner@ascd.org |


---
Web: https://www.acei.org/gsf | Twitter: @ACEI_Info | Facebook: @ACEIpage | Instagram:

ACEI's newest program, Global Schools First (GSF), provides a school assessment and recognition opportunity for elementary/primary schools committed to fostering critical competencies—skills and knowledge—that children need to be successful in today's increasingly interconnected world. Using our GSF assessment framework, school leaders and teachers can evaluate their progress on integrating global competencies into their school to nurture global citizenship. The assessment covers the areas of school leadership, teaching and learning, school and community relationships, and school culture and environment. Schools that meet the GSF assessment indicators will receive ACEI's esteemed Global Schools First Recognition Award. We are currently looking for primary schools to join our Global Schools First pilot test. Email us at globalschoolsfirst@acei.org to learn more!

Contact for information: globalschoolsfirst@acei.org | +1-202-372-9986 ext. 15


---
Web: http://cispisglobal.org | Twitter: @CISPisGlobalEd | Facebook: California International Studies Project @CISPatSDSU

The California Global Education Project (formerly known as the California International Studies Project) promotes global citizenship through high quality, standards-based, and interdisciplinary professional learning programs for educators in California. CGEP collaborates with teachers, schools, districts, and education partners committed to developing global competence, which includes curiosity, creativity, empathy, integrity, and agency, in PK-12 students.

Contact for information: eschell@sdsu.edu | (619) 594-8302


---
Web: http://schools.cms.k12.nc.us/catoHS/Pages/Default.aspx | Facebook: http://northcarolinamoldovaservicelearning.weebly.com/nc-schools.html

Harvesting Humanity is a project that engages students in honest and open dialogue, lively discussions and creative-problem solving across diverse divides (socioeconomic, cultural, racial, global, linguistic). The focus of these discussions is to nurture the social and emotional selves of our students and provide space for them to collaborate, create and innovate solutions to some of the world's problems. Ergo, the project culminates in collaborative service learning actions.

Contact for information: ebone.lockett@cms.k12.nc.us | 980-343-1452


---
Web: https://asiasociety.org/education | Twitter: @AsiaSocietyEDU | Facebook: https://www.facebook.com/asiasocietyedu/

The Center for Global Education at Asia Society provides professional development, thought leadership and educator resources to advance the teaching of global competence in primary and secondary schools across the U.S. and beyond.

Contact for information: kfarmer@asiasociety.org | 2123279307


---
Web: http://collegiumtech.blogspot.com/2018/04/united-nations-sustainable-goals-us.html | Twitter: @PhilaTechSherpa | Instagram:

We are researching groups and organizations in each city of the United States who are making a difference, and working toward improving the U.N. Global Sustainable Goals. We are posting our findings on an interactive Google Map. https://www.google.com/maps/d/edit?mid=1XCdHa_f_DKAZXVjpCiC10QXaotwCSclu. Lesson Link: http://collegiumtech.blogspot.com/2018/04/united-nations-sustainable-goals-us.html.

Contact for information: hscribner@ccs.us |


---
Web: http://www.ccsglobaled.com

Our Global Education Program seeks to connect students with communities around the world, to provide rigorous educational experiences, to fit with our integrated approach to teaching, and to ensure each graduate of Christchurch School leaves with a better understanding of the world and their place in it. To put it simply, we seek to educate true global citizens. We run our Global Education program completely in-house to ensure that everything we do fits with our mission and approach.

Contact for information: aalter@christchurchschool.org |


---
Web: http://www.choices.edu | Twitter: @choicesprogram | Facebook: https://www.facebook.com/choicesprogram/

The Choices Program at Brown University provides curriculum for teaching about contested international and public policy issues for middle and high school classrooms. In each unit, a central activity challenges students to consider multiple viewpoints on a contested issue. Students examine the historical, cultural, and political background of the issue to prepare a coherent presentation. Browse our catalog at http://www.choices.edu/curriculum-catalog and watch the video below to learn more about our new Digital Editions.

Contact for information: Mimi_Stephens@brown.edu | 401-863-3155


---
Web: http://global.digitalpromise.org/360-story-lab/my-world-360/ | Twitter: @Global_DP | Facebook: https://www.facebook.com/DigitalPromiseGlobal

Recognizing the experiential storytelling potential of immersive technologies like virtual reality, Digital Promise Global, the United Nations SDG Action Campaign, and Oculus have launched MY World 360° project, supporting youth worldwide to create 360° media as a way to share their perspectives and advance positive action toward the Sustainable Development Goals (SDGs). MY World 360° includes a Program Guide to help participants learn about the SDGs, and to develop the skills needed to capture, edit, and share 360° media to represent their perspectives and their communities in an immersive and compelling way. Sign up to join a global campaign supporting youth worldwide to share their communities, inspire action for change, and spur learning.

Contact for information: lisa@digitalpromise.org |


---
Web: http://www.empatico.org | Twitter: @EmpaticoOrg | Facebook: https://facebook.com/empaticoorg

Empatico is a free tool for teachers to connect their classroom with others around the world through a combination of live video and activities designed to foster meaningful connections among students. Empatico empowers teachers and students to explore the world through experiences that spark curiosity, kindness, and empathy. We recently launched at the end of 2017 and have already connected nearly 900 classrooms in 55+ countries. Visit empatico.org to learn more.

Contact for information: cbruno@empatico.org |


---
Web: http://flatconnections.com | Twitter: @flatconnections | Facebook: https://www.facebook.com/flatconnections/ | Instagram:

Flat Connections provides online global collaborative projects that join schools, classrooms and students around the world. Projects run from 6 weeks to 12 weeks in length for all levels of K-12. All projects are managed by experienced global educators. Flat Connections also offers online professional learning for educators through a series of Playbooks and the opportunity to join an online community of learners who embed collaborative learning into the curriculum to support global engagement and competency.

Contact for information: julie@flatconnections.com | +61 2 449 260590


---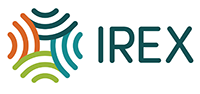 Web: https://www.irex.org/project/fulbright-teachers-global-classrooms-program-fulbright-tgc | Twitter: @TGC_IREX | Facebook: https://www.facebook.com/tgcgoglobal/

The Fulbright Teacher Exchange Programs provide professional development opportunities for U.S. and international educators. Primary and Secondary educators receive training, resources and support to improve the quality of classroom instruction, drive innovation in their teaching community, and develop global competencies in their students. The Fulbright Teacher Exchange Programs are funded by the Bureau of Educational and Cultural Affairs of the U.S. Department of State, and administered by IREX.

Contact for information: fulbrightgc@irex.org |


---
Web: http://www.generation-politiz.com | Twitter: @Gen_Politiz | Facebook: https://www.facebook.com/gen.politiz/

Generation Politiz is a virtual platform dedicated to promote political engagement among youth (often known as Generation Z) via social media campaigns, online discussions & political advocacy

Contact for information: vicliu1201@gmail.com |


---
Web: http://www.kdslglobal.com | Facebook: https://www.facebook.com/KDSL-Global-130447243668881/ | Instagram: KDSL Global

This is an online course that I'm putting together as my fellowship program with KDSL Global. The 5 module- course promotes global competence among middle and high school students. This course will serve as a resource that supports the 21st century learner profile as empathetic and collaborative critical thinkers who are globally competent and locally active citizens in their country.

Contact for information: hibabasibrahim@gmail.com | +962799901219


---
Web: http://www.globaledevents.com | Twitter: @globaledcon | Facebook: https://www.facebook.com/globaledcon/ | Instagram:

Steve Hargadon and Lucy Gray are the team behind Global Education Events and they believe in the power of globally connected learning for people of all ages. Their goal is to create opportunities for students, educators and organizations to come together for the purposes of developing professionally, improving education and increasing global understanding and collaboration. Technology is the key to Globaled Events. One of the powers of tech is to bridge geographical boundaries by connecting people. Social media also plays an essential role in the sharing of resources and the continuation of conversations. Face to face connections are important and some of Globaled Events present in person opportunities for our community members to meet each other. Starting in 2010 with the launch of the virtual Global Education Conference, Steve and Lucy have hosted innovative face-to-face and in person events for global educators and organizations. For the past four years, they have organized Global Education Day at the International Society for Technology in Education Conference (ISTE). In 2015, Global Collaboration Day was added to their repertoire and followed by Global Leadership Week in 2016 . Additionally, they produce the Global Student Conference, the Global Education Fair, and GlobalEd.TV in partnership with Know My World . Below are additional details about these events.

Contact for information: lucy@globaledevents.com |


---
Web: http://www.globaleducationak.org | Twitter: @AKGlobalTeacher | Instagram:

Take your students (or organization) on a journey to learn about and with the world. There are global projects to participate in and opportunities to have your students learn about Alaska and the world. Our blog showcases lots of global learning opportunities in support of the Sustainable Development Goals. Lots of resources are available for teachers to take it global and for companies to join us in taking students learning global!

Contact for information: carton_michelle@asdk12.org |


---
Web: https://www.globalonenessproject.org/ | Twitter: @goproject | Facebook: https://www.facebook.com/globalonenessproject | Instagram: https://www.instagram.com/globalonenessproject/

The Global Oneness Project is a multimedia education platform which features films, photo essays, and accompanying lesson plans which explore cultural, social, and environmental issues with a humanistic lens. Their multimedia stories explore the world through real life experiences and provide students with an authentic approach to global learning. The curriculum content makes personal and interdisciplinary connections and fosters the development of active, critical thinking.

Contact for information: info@globalonenessproject.org | 415-457-9447


---
Web: http://us.iearn.org | Twitter: @iearnusa | Facebook: http://facebook.com/iearnusa | Instagram: http://instagram.com/iearnusa

iEARN-USA is the U.S. center of iEARN (the International Education & Resource Network), the world's largest, most experienced online K-12 non-profit network that enables educators & young people to participate in global virtual exchange through collaboration. Students work on educational projects aligned with the UN's Sustainable Development Goals. Join us this summer at the 2018 iEARN International Conference and Youth Summit in Winchester, Virginia, U.S.A! http://iearn2018.org

Contact for information: julia@us.iearn.org | (212) 870-2693


---
Web: http://www.institutobolivar.edu.pe/iestpsb/ | Twitter: IESTP SIMON BOLIVAR | Facebook: https://www.facebook.com/Semana-Tecnologica-Simon-Bolivar-612300542148996/

Instituto de Educación Superior Tecnológico Público Simón Bolívar, institución educativa de la Región Callao del Perú

Contact for information: luismolinaalmanza@gmail.com | +51989024910


---
Web: http://website.iveca.org/ | Twitter: @IVECAorg | Facebook: https://www.facebook.com/IVECAorg | Instagram: N/A

Center for International Virtual Schooling (d.b.a. IVECA International Virtual Schooling) is a US-based 501c(3) non-profit organization in Special Consultative Status with the United Nations ECOSOC and associated with the UN-DPI. Through the internationally connected school system, the Center implements Intercultural Virtual Exchange of Classroom Activities (IVECA) into regular school curricula and university courses around the world. It aims to produce interculturally competent global citizens who are capable of understanding and reconciling cultural diversity, utilizing knowledge and information, and working collaboratively with people in different cultures using different languages.

Contact for information: info@iveca.org | +1 917-720-3124


---
Web: http://www.knowmyworld.org | Twitter: @knowmyworld_org | Facebook: https://www.facebook.com/KnowMyWorld/ | Instagram:

Know My World is a global education resource organization founded and operated by teachers for teachers. Our mission is to offer coached virtual exchange experiences and curriculum resources to support relationship building, intercultural competence, and social and emotional learning between various countries and cultures.

Contact for information: info@knowmyworld.org | 18454401868


---
Web: https://tinyurl.com/NYITtlt | Facebook: https://www.facebook.com/ EDebiyyatProject | Instagram:

The goal of this transdisciplinary project is to develop a research-based globally connected Multilingual Multicultural Mobile app that promotes world literature, history, and culture among K12 students. By collaborating with our graduate and undergraduate research students in this project, we plan to infuse 21st-century skills and develop global literacies through project-based learning activities in the K12 classroom while collaborating in-service and pre-service teachers. NYIT students in the project not only collect and analyze data and develop educational apps but also advance their own learning and contribute new understanding to the global scientific community. The goal is to investigate the use of visual imagery and instructional design in multimedia presentations in several academic disciplines and to promote the importance of using authoring tools to develop expertise in media literacy skills, instructional design strategies, and multicultural perspectives. Semiotics, the study of signs, are used as the framework for the content analysis of the participants' pre- and post- multimedia projects. Participants are from various technical experience, backgrounds and different programs. The project explores three key topics in order to understand the educational experiences of the participants: the wide range of meanings participants associate with media education and instructional design; the impact of multimedia production activities on participants' understanding of new media and student engagement; and the ways in which the participants integrate visual imagery and data in their final multimedia projects and presentations. We explore how a critical approach to the study of visual imagery combines knowledge, reflection, and action; promotes educational equity; and prepares new generation to be socially responsible members of a multicultural, democratic society.

Contact for information: Melda.Yildiz@Fulbrightmail.org |


---
Web: http://www.myhero.com/filmfestival | Twitter: @myhero | Facebook: https://facebook.com/myheroproject

Celebrating the best of humanity one story at a time.

Contact for information: Media@myheroproject.org | 9493765964



MY HERO International Film Festival Overview from The MY HERO Project on Vimeo.
---
Web: https://www.neafoundation.org/for-educators/global-learning-fellowship/ | Twitter: @NEAFoundation | Facebook: https://www.facebook.com/theneafoundation/

Through the NEA Foundation Global Learning Fellowship, educators develop the knowledge and skills to integrate global competency into their daily classroom instruction, advocate for global competency in their schools and districts, and help students to thrive in our increasingly interconnected world. Fellows transform their classrooms to give students a global perspective. NEA Foundation Global Learning Fellows participate in a 12-month professional development program that includes in-person workshops, online coursework, webinars by leading experts, peer learning, and an international field study experience.

Contact for information: Kshannon@nea.org |


---
Web: http://www.oneglobekids.com | Twitter: @oneglobekids | Facebook: https://www.facebook.com/oneglobekids/

One Global Kids is an award-winning virtual library of global non-fiction stories and education materials for children ages 4-10. The non-profit program is a safe, first-step cross-cultural exchange for the youngest, an easy, fun, and safe way for kids to "meet" peers in other countries. It is made by and for educators around the world. Also, a new K-2 ELA Common Core-aligned curriculum will be available this summer. We are excited to share how the One Globe Kids program is designed to help young children grow up feeling safe, happy, and excited about interacting with diverse people in diverse contexts. Let's explore the world together and please come see us at the Global Education Fair's virtual meeting room. You can find out more about our work at www.oneglobekids.com.

Contact for information: info@oneglobekids.com |


---
Web: http://www.oneworldclassrooms.org | Twitter: @OneWorldClass | Facebook: http://www.facebook.com/OneWorldClassrroms/

OneWorld Classrooms builds bridges of learning between local and global K-12 classrooms through the arts and technology. Classes participating in our K-12 Global Art Exchange share original student art and optionally complete follow-up VoiceThread conversations. Through our Classroom Conversations with the World program, classes are matched with global partners to conduct VoiceThread conversations about a selected curricular topic.

Contact for information: paul@oneworldclassrooms.org | (518) 618-0571


---
Web: https://pclive.peacecorps.gov/pclive/index.php/learn-explore/volunteer-tools/wws | Twitter: @wwsinfo | Facebook: https://www.facebook.com/profile.php?id=100005011754599

The Paul D. Coverdell World Wise Schools programs promote global education through the Peace Corps experience. Visit our website to view our free programs, and to utilize our educational resources to promote global competence.

Contact for information: wwsinfo@peacecorps.gov | 202 692 1949


---
Web: http://www.primarysource.org | Twitter: @primarysource | Facebook: https://www.facebook.com/primarysourceorg/

Primary Source is a Boston-area nonprofit that works with K-12 teachers nationwide to advance global learning and cultural responsiveness. Our content-rich professional learning opportunities for K-12 educators -- including online courses and modules, webinars, podcasts, curricular materials, and consulting for individual schools and districts -- offer new perspectives, collaborative discussions, and resources for teaching about world cultures, histories, and current issues. Primary Source offers guidance and steps for helping schools serving all age levels to 'go global' in a holistic way, and offers courses and support for global education leaders within schools.

Contact for information: deborah@primarysource.org | (617) 804-2352


---
Web: http://qfi.org | Twitter: @qfintl | Facebook: http://fb.com/qfintl

QFI inspires meaningful connections to the Arab world by creating a global community of diverse learners and educators and connecting them through effective and collaborative learning environments —inside and outside the classroom. Through our activities, QFI is committed to providing primary and secondary students with the intellectual, communicative, and cultural competencies that will enable them to be engaged global citizens.

Contact for information: info@qfi.org | 202.652.0147


---
Web: https://simaclassroom.com/ | Twitter: @simaclassroom | Facebook: https://www.facebook.com/SocialImpactMediaAwards/

Your film portal to the frontlines of todays global issues. SIMA Classroom is the 'Netflix' of social issue films for global education, featuring the best short documentaries and VR experiences, along with project-based lesson plans that bring human rights, the Sustainable Development Goals (SDGs), and social innovations to life for your students

Contact for information: gemma@simaawards.org | (213)807-6292


---
Web: http://www.teach-now.com | Twitter: @teachnowprogram

Teach-Now is an online teacher preparation and certification institution of higher education which has helped more than 3,000 alumni and candidates achieve their teaching license.

Contact for information: BrandonF@teach-now.com | 844-283-2246


---
Web: https://sites.google.com/view/wwwtechnology4acausecom/home | Twitter: @Tech4aCause | Facebook: https://web.facebook.com/technology4acause/

This project was initiated almost one and a half year back in Dec 2016 to provide quality education experiences to underprivileged kids. Both school kids are enrolled into a Google Classroom Online, which is used to enhance various skills of kids including numeracy, literacy, IT etc. As part of the initiative kids are also provided opportunities to work on online collaborative projects with global schools. Kids have participated in an iEARN International Book Club Project and collaborated with a NewYork based school. Kids from both schools also participated in Global Art Project initiated by OneWorldClassrooms. This is a step towards the UN SDG4. The project is currently active in two schools in Peshawar/KPK/Pakistan, namely SOS Children's Village Peshawar (an orphanage) and Ran'aa Child Welfare Foundation (a school for street children).

Contact for information: sheebaajmal@yahoo.com |


---
Web: https://globalushistory.edublogs.org/ | Twitter: #globalushistory

The 'U.S. History in a Global Context' project is a dynamic resource that addresses the scarcity of professional development programs dedicated to this approach. Educators will find pre-designed and adaptable modules, a library of general resources, and information on the 'why' and 'how' of this approach. Everything is free and updated monthly. Ultimately we hope to inspire your creativity and develop your thought leadership as an advocate for this approach to teaching U.S.History and preparing your students for the future.

Contact for information: craigperrier19@gmail.com | 203-524-5150


---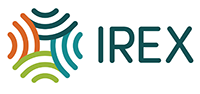 Web: https://www.irex.org/project/global-solutions | Twitter: @IREXintl | Facebook: https://www.facebook.com/irexinternational

IREX uses the power of virtual exchange -- coupled with a project design that harnesses technology and students' competitive spirit -- to connect U.S. secondary and post-secondary students with peers in other countries to work collaboratively on solutions to real-world challenges in their communities. IREX's virtual exchange programs are student-centered and teacher-friendly that create rigorous, high-quality learning experiences. Learn more about virtual exchange models that equip students with essential 21st-century skills, specifically critical-thinking, problem-solving, creativity, and cross-cultural collaboration.

Contact for information: lpowers@irex.org |


---
Web: http://www.drjennmoore.org

What if schools focused on promoting the overall well-being of all community members? How might the conversation change about how we 'do school' if this happened? What if students couldn't wait for the school doors to open each day? What if teachers were excited to come to work? What if families were cared for and nurtured, so in turn, they could support their children? Using the well-being wheel as a tool for school transformation could make these possibilities into realities.

Contact for information: drjennmoore@gmail.com | 17734588506


---
Web: https://www.whereintheworld-books.com | Twitter: @WITWGlobal | Facebook: https://www.facebook.com/WhereInTheWorldBooks

Curated collection of top-quality children's books about people, countries and cultures around the world, for ages 0-16

Contact for information: maryjeffers@whereintheworld.global | 12025602188


---
Web: http://www.worldaffairsdc.org | Twitter: @WAC_DC | Facebook: https://www.facebook.com/WorldAffairsCouncilDC/

The World Affairs Council-Washington DC is a non-profit and non-partisan organization dedicated to facilitating collaboration throughout the global education and international affairs community by developing informed geo-political insights and critical thinking with a global perspective; and providing programs to educate, enlighten and empower students, educators, professionals, the American public and international community. To prepare young people to compete in the 21st century market, the Council helps fill the global education and international affairs knowledge gap in the curricula currently offered by our country's school systems. The Council's teacher development workshops, in-depth issue seminars, youth leadership forums, Academic World Quest competitions, internships, and international travel-study tours foster a balanced view of global issues. These programs facilitate worldwide knowledge transfer and analytical insights for American and international educators and their students.

Contact for information: smk@worldaffairsdc.com | (202) 293-1051


---
Web: http://www.worldmoonproject.org | Twitter: #worldmoonproj

Students from all over the world are asked to observe the moon and identify patterns to gain a deeper understanding about the moon's appearance. Short essays based on student observations are collected by the World MOON Project. Participants then receive a packet of essays from other parts of the world so students are given both a local and global perspective.

Contact for information: cristina.diordieva@ttu.edu |


---
Web: http://www.worldsavvy.org/ | Facebook: https://www.facebook.com/WorldSavvy/

World Savvy is a national education nonprofit that works with educators, schools, and districts to integrate the highest quality of global competence teaching and learning into K-12 classrooms, so all young people can be prepared to engage, succeed, and meet the challenges of 21st century citizenship.

Contact for information: erica@worldsavvy.org | 3606094645


---
Web: http://worldview.unc.edu/ | Twitter: @UNCWorldView | Facebook: https://www.facebook.com/UNCWorldView

World View, a public service program at the University of North Carolina at Chapel Hill, equips K-12 and community college educators with global knowledge, best practices and resources to prepare students to engage in our interconnected and diverse world.

Contact for information: hloranger@unc.edu | 9199629264


---